This week, I was in Lillehammer, Norway from Monday to Sunday. The city is well known for the organization of the Winter Olyimpic Games in 1994 and welcomed the MTB & Trials World Championships this year in a really good athmosphere and beautiful surroundings. The sections were looking great with rocks and logs placed next to a lake.
At 13:30 on wednesday, I took part in the 20 inch qualifications. I was well prepared for this big event and really happy to be here in Norway competing for Switzerland. After two difficult World Cups in France, I started this championship with a clear mindset and my riding was nearly perfect from the first section to the last. I felt perfectly balanced and powerful on the logs as well as I felt dynamic and precise on rocks. Sidehops and gaps went easy, run ups were controlled and my mental-body tandem was doing a good job together. I ranked 11th, my better result this year and really happy about it. So I'm the second best rider in Switzerland behind Lucien Leiser who finished really well with the 5th place and ahead of Loris Braun who took the 19th place. I had a good time with Roman Iten coaching me. Thanks to him, all the swiss team and for you people for your support !
I know my level and motivation are increasing every day, all in a positive way. Next year will be 20 years I'm riding trials (yeah, I know, that's a crazy long time..) and I have this strange feeling that I'm only starting now. Maybe because a lot of things are changing in my life and new projects are coming into reality.
So I'm really happy about the week I spent in Norway, my riding and level over there and my progression that is good for the next World Cups to come, notably Moutier in Switzerland and Antwerp in Belgium. Thanks to everyone !
Pictures by Debi Studer and Roman Iten: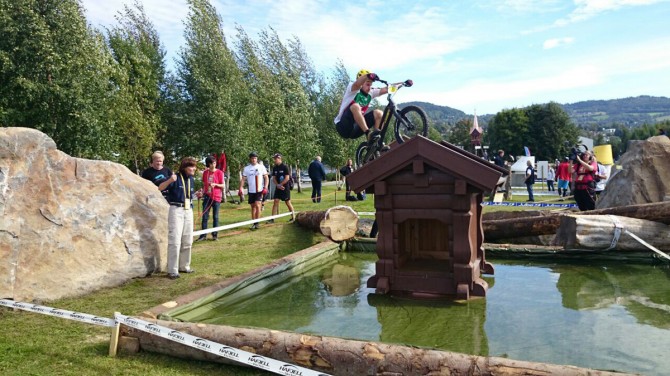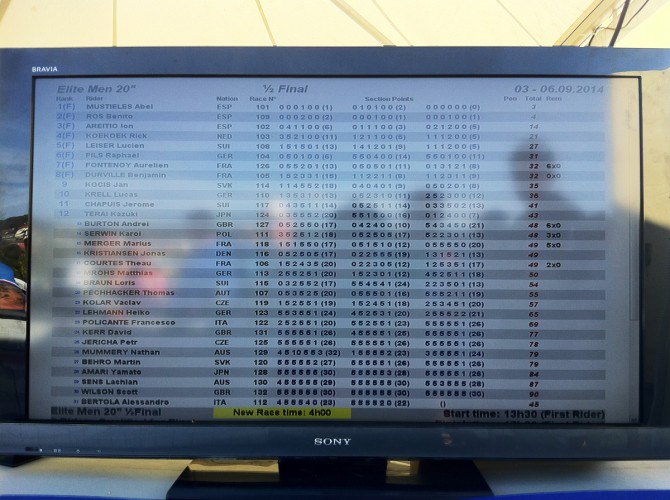 The day after, I took the bigger bike and rode the 26 inch category. It was fun and challenging to compete with a bike I'm not used to. The sections were good but I felt really tired from the day before in which I put a lot of energy. I had to fight more to get the best of me and ranked 18th in this category.